Dear Mrs. Hädrich,
We'd like to extend our sincere thanks for the catering you provided during our anniversary celebration on the 5th and 6th of April 2017. Without exception, we, our guests, and our management team were all thoroughly impressed by the quality of the food and beverages as well as the friendly and always-attentive service.
What's more, we were completely satisfied with the cooperation prior to the event. We're very thankful for your support in the planning process! Lebenswelten Restaurations GmbH played an integral role in the successful outcome of our symposium and celebratory ceremony. Should we once again have the need to plan an event in Berlin, we'll be sure to get in touch with you.
Kind Regards, Marta Mistela
Institute for Employment Research (IAB) of the Federal Employment Agency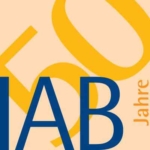 Our services
With Lebenswelten conference catering and primarily regional cuisine, our dazzling service doted on 400 guests at the two-day symposium at E-Werk Berlin. Freshly arranged at different stations in bowls, we offered a large variety of small dishes at the get-together following the official ceremony.